Educating the Public
Street safety education and public outreach will help people move more safely through the City, whether they're driving, walking, bicycling or taking transit. Effective street safety education creates a common set of expectations and changes behavior, resulting in safer, more livable streets for all.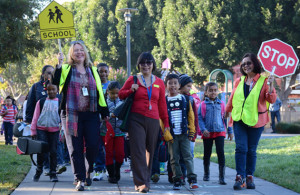 Expanded to 40 schools in 2014, the SF Safe Routes to School Partnership promotes and supports safe walking and bicycling to elementary, middle and high schools throughout the City.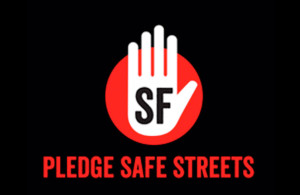 People walking always have the right of way in crosswalks, even if the crosswalk is not marked. That's the message of the Safe Streets SF campaign, which aims to increase public awareness of laws related to crosswalk violations and highlights the need to change driving behavior on the streets of San Francisco.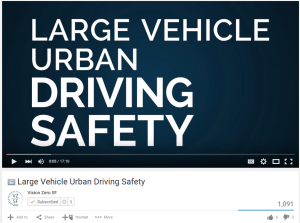 Large vehicles account for 4 percent of collisions with people walking and bicycling but 17 percent of the fatalities from those collisions. The City developed a first-of-its-kind training program for drivers of large vehicles. Companies that do business with the SFMTA will now be required to provide this training to their large-vehicle drivers.